Spider-Man: No Way Home Trailer Dropped - The Loop
Play Sound
Angel of Death is the twenty-fourth and final episode of NCIS Season 4 and the ninety-fourth episode of the entire NCIS series.
Synopsis
Having returned home, Jenny gets a shock when she realizes that she had a visitor whom she suspects might be her supposedly dead father. In the meantime, all NCIS agents are scheduled for a Homeland Security polygraph test which the CIA has arranged for some reason with Gibbs later learning that Jenny is the true target while Tony and Jeanne later find themselves fighting for their lives when they're taken hostage by a drug dealer, who is desperate to remove his shipment of drugs from the dead body packer.
Prologue
At an airport in Washington D.C., it's all hustle and bustle as passengers get to depart or are just returning from various flights.
Among them is NCIS Director Jennifer Shepard who confidently walks through the crowd with an NCIS agent carrying her luggage.
As she arrives at a limo, her assistant Cynthia Summer stands there, greeting Jenny and wondering how the Interpol conference was.
Jenny remarks that it was fine and full of Eurocops trying to hook up with her.
She then looks at Cynthia and states, "And, no, I didn't".
Cynthia stammers, stating that she wasn't....
Jenny tells Cynthia that she would if she was Cynthia before telling Cynthia to get in.
As the male NCIS agent puts the luggage in the trunk, Cynthia joins Jenny in the back and as soon as she's in with the door, Cynthia gives Jenny a briefcase.
As she takes it, Jenny wonders if the agency's still intact after a week with Gibbs in charge.
Cynthia remarks that they survived.
Jenny just laughs before asking if Gibbs did.
"Barely", Cynthia replies.
Jenny just smiles.
Outside, the NCIS agent has finished putting all the luggage in the trunk and once he's slammed the trunk shut, he gets into the limo and then drives off with both Jenny and Cynthia in the back.
As they head off, a lone young girl with curly hair and holding a doll is seen walking on the terminal.
As this happens, Devon Watson emerges and looks around before he produces his PDA from his pocket and begins typing something.
However, as he crosses the road, a taxi emerges and strikes Devon, sending him to the ground as the passengers look on him, some screaming in horror while the taxi driver gets out, startled and heads over to Devon who's now lying on the ground, unconscious, his left leg.
Back on the pavement, the little girl is standing there, watching as the PDA is spinning around.
The little girl blinks twice and the PDA stops.
It cuts to the PDA with the message still unfinished and prepared to being sent to someone named "Bernie" as being "Cleared customs. See you soo".
Act One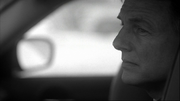 Act Two
Act Three
Act Four
In the bar, it's relatively empty except for Ziva, Ducky and a few patrons.
At the main area, Ziva remarks that she has a funny feeling.
Ducky tells her that it's the tequila and that she's had three shooters in the time he's been there.
As he says that, Ziva tries calling Tony again with Ziva remarking that it's gone straight to voicemail and that it's just the same when Tony's with her.
Major Events
McGee reveals that he has no middle name, something that is contradicted in later episodes
The team finds out that they're all supposed to take Homeland Security polygraph tests which Gibbs later learns that the CIA were responsible for arranging in the first place.
Prints that were on the bottle of Scotch Whiskey that Jenny found in her study are soon revealed to match those of Jenny's father, Col. Jasper Shepard who has been dead for twelve years.
Tony finally meets René Benoit aka "La Grenouille" who is revealed to be the father of Tony's girlfriend, Jeanne.
Trivia
The press release issued by CBS Entertainment regarding the episode listed Terrence O'Hara as the director.[1] Conversely, the Internet Movie Database entry lists Dennis Smith as the director.[2]
This is the third time it has rained or there has been a storm in the NCIS universe, the first two times being Kill Ari Part 1 (episode) and Hiatus Part 1 (episode).
The song playing in Abby's lab as she gets ready to do some late night work for Jenny is Alien - Alien Sex Fiend.
This is the last episode of the entire NCIS series to be written by creator/director, Donald P. Bellisario as he left the show in May 2007 following reports of a feud between Bellisario and series regular, Mark Harmon.
Cast
Series Regulars
Recurring Cast
Other Cast