Keep Your Friends Close is the 14th episode of NCIS Season 15 and also the 344th episode of the entire NCIS series.
Synopsis
After the body of a missing Navy commander is found, Vance orders Gibbs and the NCIS team to work with former FBI Agent Tobias "T.C." Fornell, the private investigator who was hired to locate him while Bishop and Torres interview convicted investment advisor Albert Hathaway when the victim is linked to his highly publicized trial.
Prologue
Act One
Act Two
Act Three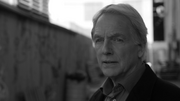 Act Four
Act Five
Major Events
Since being fired from the FBI, Fornell becomes a Private Investigator.
Cast
Series Regulars
Recurring Cast
Other Cast