We're Getting Mutants in the MCU - The Loop
Play Sound
Parental Guidance Suggested is the sixth episode of NCIS Season 12 and the 264th episode of the entire NCIS series.
Synopsis
The NCIS team must determine if the murder of a Navy commander's wife is linked to her profession as a therapist or an act of terrorism after finding the commander's name on a Jihadist target list, only to get a shock when they discover who the true killer really is while the team discusses Halloween costumes and Tony's recent dating habits.
Prologue
As they walk along the pavement with Nathan Curtis, Rachel Barnes tells her friend, Benjamin Curtis, Nathan's son that Harry Potter is not stupid.
Benjamin tells Rachel that she's been Harry Potter for the last three Halloweens before wondering if she could be a girl like Hermione or Ginny.
"You Muggles just don't get it", Rachel says.
Benjamin states that he does and that it's stupid.
Nathan tells Benjamin that's enough before he tells Rachel that her costume is great.
Rachel thanks Nathan although she sticks her tongue out at Benjamin who simply scoffs while looks amused.
As they arrive at the house, Nathan wonders if Rachel's mother is chaperoning the school party?
"No", Rachel says, her voice now distant. "She has to work".
Nathan tells Rachel that they'd be happy to give her a ride before asking Benjamin isn't that right?
"Ugh", Benjamin says, obviously annoyed.
As they reach the front door, Rachel thanks Nathan for walking her home with Nathan stating that it's not a problem and that they'll see her tomorrow.
Rachel bids them farewell before heading inside.
As she heads inside, Nathan grabs Benjamin, Nathan telling Benjamin that his manners leave something to be desired and that when they get home...
However, he stops when he hears Rachel screaming.
Nathan tells Benjamin to wait there before he races into the house.
Once he's inside, Nathan approaches Rachel who's kneeling on the floor, her backpack and sleeping bag discarded as she examines something.
It then shows that Rachel is looking at the body of her mother, Dr. Valerie Barnes who lies on the floor, dead, Rachel whispering "Mom", obviously horrified at the sight.
"Oh, my God", Nathan whispers.
It then cuts to Valerie who lies on the floor, dead, her eyes open and staring at nothing with dried blood under her nose.
Act One
Act Two
Act Three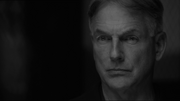 Act Four
Act Five
Major Events
Cast
Series Regulars
Recurring Cast
Other Cast